Finding Your Purpose During Black History Month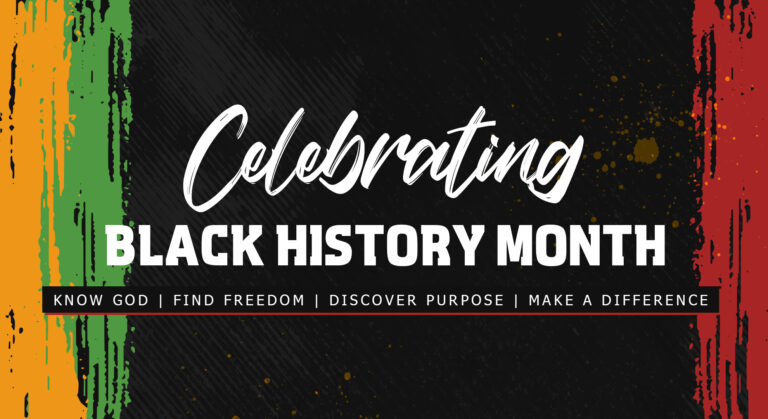 Every February, people in the United States celebrate the achievements and history of African Americans as part of Black History Month.  It honors all Black people from all periods of U.S. history, from the early 17th century to today, and has even begun to be recognized internationally in the last decade.
From civil rights trailblazers to activists, there have been many names that have become leaders in politics, culture, science, and more – like Frederick Douglass, Sojourner Truth, and Rosa Parks, just to name a few. These heroes have all made a huge difference in our society.  Impact wants our students to discover their purpose and make a difference in their community.
Get to Know God
Impact's ability to segment dedicated time to better familiarize ourselves with the Bible and God's teachings quells the excuses that we may tell ourselves, such as being too busy. These excuses have no room for validity anymore. We give students the chance to sit and study God's messages and connect both to Him and with each other. Students are not left alone to navigate this journey, our passionate staff is there to help them understand and guide the way.
Discover Your Purpose
Earlier this month at Chapel, Min. Kellee Craig spoke about the importance of Purpose. It was an excellent reminder to consider the parts we must play, and what God requires of us. It is up to us to use His guidance to find out our personal purpose, and how we can best put it to use. Whether that is sharing our knowledge, art, leadership, or empathy, we can learn how to utilize our talents to make a difference within our families, friends, and communities, just as our Black History Month heroes have done. Here at Impact, we'll help you leave your impact.
We encourage our students and families to participate in our Black History Month Hero campaign. We are accepting forms detailing who your Black History Month hero is and why! We'd love to hear who inspires you the most. Fill out and submit your form here.