High Academics with focus on stem and college prep
Here at ICA, our curriculum provides an eduction that extends well beyond academics. We emphasize character development and Christian leadership at every level, and strive to mentor students to be the best versions of themselves.
IMPACT Early Learning Center

Primary Academy

Elementary Academy

Middle Academy

High School
Impact Early Learning Center (I
nfant to K4)
The sequential and developmentally appropriate curriculum provides teachers with an intentional plan for supporting children's learning while integrating biblical worldview and principles into each content area. Each classroom is an active, vibrant atmosphere where learning is fun and students freely interact through engaging centers and play. Your child will flourish in an environment where the home, school and church work together to provide a Kingdom Education.
Primary Academy (K – 2
nd 
Grade)
Our academic focus includes Bible, Phonics & Phonemic Awareness, Foundations & Frameworks (a highly effective and innovative Reading/Comprehension program), Handwriting, English, Language, Spelling, Math, Social Studies and Science. Student learning is enriched through Music, Physical Education, Library, Computer instruction, Art, Chapel and time to play!
Elementary Academy (3
rd
 - 5
th
 Grade)
Students enjoy a deep and innovative academic program that includes Bible, the Foundations & Frameworks Reading Program, math, spelling, creative writing, social studies and science. The elementary program is enriched with music, art, Spanish, library skills, computer and physical education. Opportunities for differentiated enrichment are available for students who meet the criteria. These include math compacting within classrooms, our challenging Investigations and Explorations program, and advanced math placement in sixth grade.
Middle Academy (6
th
 - 8
th
Grade)
The curriculum includes Bible, Math, English, American History, World History, Geography, Science, and Physical Education. In each academic content area, teachers employ meaningful learning opportunities that foster critical thinking, reasoning skills, and that engage each student in an academic experience that is both content rich and comprehensive in scope.
Our Lower School academics incorporate Christian- Faith Based education with biblical integration and best practices for academic excellence, are combined for an extraordinary learning experience.
We complete our academics with a state-of-the-art fine arts Program and weekly chapel, which inspires fellowship and spiritual growth.
Average class size has max of 16 -18 students for K-5 thru 1st Grade, 2nd -5th Grade average class size has max 18-20 students.
Curriculum (Envisions Florida (Math), InToReading (Reading), Stemscopes (Science), and Heritage Studies (Social Studies), ACSI (Bible)
Fine arts program (Dance, Music, Theater, Spanish, and ASL), students participate in a quarterly rotation.
Lower School also participates in Physical Education (PE) Monday- Friday.
K-5 through 3rd Grade in classroom restrooms
One goal is to provide our students with a comprehensive college-preparatory academic program that prepares them to succeed in college and in life. We guide them as they select a college or university, and help them as they make decisions about career planning. We provide students a broad based biblically informed education that prepares them for effective leadership and service in the 21st century.
Our Upper School academic offers Christian- Faith education that incorporates best practices and rigorous instructions to align with college readiness.
Our STEM Lab is a center of innovation. In this space students engage in Forensics Investigations, Chemistry Experiments, PLTW Interactive Computer Coding, just to name a few.
Our Math Department is committed to preparing scholars for the world that will require them to solve complex problems and use reasoning to make critical decisions. (Holt/Larson)
Our English Department is bar none. With a novel based format, we are proactively preparing scholars for collegiate level writing.
IXL, Khan Academy, and Achieve 3000
Weekly Chapel
Chick-fil-A Leader Academy
PSAT is paid for all 8th- 11th Grade students.
All Jr/Sr students have the option to take SAT twice which is paid for by ICA.
Year around college counseling available to students
Dual Enrollment
Our Graduation Rate is 100%
Fine Arts Program- Music, Dance, Theater, and Visual Arts
Electives- Digital Photography, ASL, Spanish, and Culinary
Athletics include Basketball (Boys and Girls), Soccer, Volleyball, Football, and Cheerleading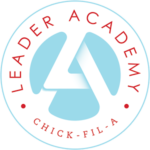 What makes our youth gifted and talented may not always be good grades in school, but a different way of looking at the world and learning.