Impact Christian Academy is a Top STEM School in Jacksonville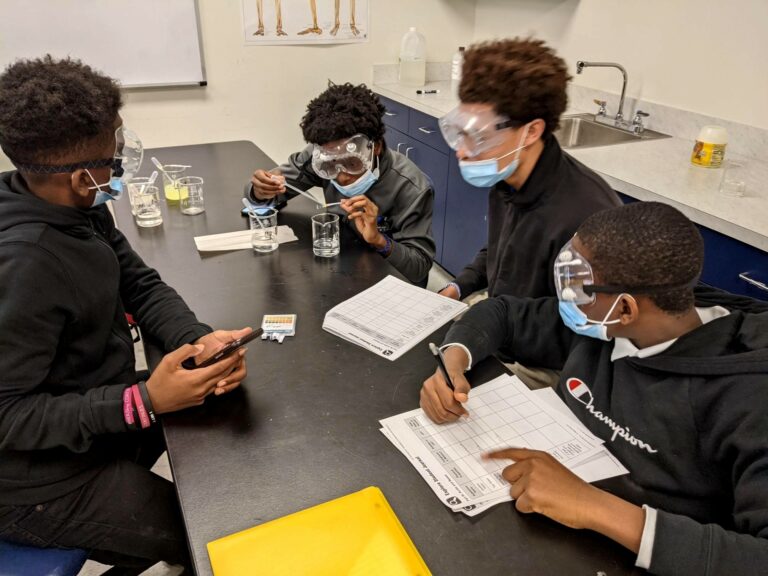 In today's rapidly evolving world, the fields of science, technology, engineering, and mathematics (STEM) have become integral to progress and education. Recognizing the importance of equipping students with the skills and knowledge to thrive in these fields, Impact Christian Academy emphasizes STEM education throughout the academic curriculum. From the lower school to the middle and high school this academy is committed to nurturing a love for STEM subjects and fostering a culture of curiosity and innovation among its students. Read on to learn about why Impact Christian Academy  is a top STEM school in Jacksonville, FL.
STEMscopes Curriculum
For students in the lower school (K- 5) at ICA, the STEMscopes Curriculum is a fundamental component of their educational journey. Developed by a team of experienced educators and researchers, STEMscopes Science integrates evidence-based teaching strategies with the invaluable insights of real-life teachers. This meticulously designed curriculum not only challenges students but also ignites their curiosity, driving them to explore and inquire about the world around them. By engaging with hands-on activities, conducting experiments, and participating in interactive lessons, young learners develop critical thinking skills and a solid foundation in STEM subjects.
STEM Lab
At the middle school and high school levels, Impact Christian Academy commits to STEM education even further with the establishment of the STEM Lab. The Stem Lab is a center of innovation where students can engage in Forensics Investigations, Chemistry Experiments, PLTW (Project Lead The Way) Interactive Computer Coding, just to name a few. The STEM Lab provides a rich learning environment that encourages scholars to develop critical thinking and collaboration.
Preparing Scholars for the Future
As a result of ICA's unwavering focus on STEM education, our scholars emerge from their educational journey with a strong foundation in critical thinking, collaboration and  problem-solving, which are increasingly important in the technology-driven world. Whether students choose to pursue a career in STEM fields or apply these skills in other domains, Impact's students are well-prepared to navigate challenges and welcome opportunities of the future.
ICA Does STEM Differently
Impact Christian Academy's dedication to STEM education is truly one of the ways ICA does school different. One of ICA's goals is to provide our students with a comprehensive college-preparatory academic program that prepares them to succeed in college and in life. We provide students a broad based biblically informed education that prepares them for effective leadership and service in the 21st century. By incorporating the STEMscopes Curriculum in the lower school and establishing a state-of-the-art STEM lab in the middle and high school, we foster a culture of curiosity, innovation, and interdisciplinary learning. Scholars not only gain a solid understanding of STEM concepts but also develop the skills necessary to thrive in college, university, and the 21st-century workforce. Impact Christian Academy's commitment to STEM education ensures that its students are well-equipped to make a positive impact on the world and embrace the exciting challenges of the future.
If you are looking for private STEM-focused schools near you that provide a Christian education, you can learn more about Impact Christian Academy's mission here: https://icajax.com/about-us/.
And if ICA sounds like the place where your student belongs, learn more about enrollment and apply today: https://icajax.com/apply/.