4 Reasons Why Your Child Belongs at Impact Christian Academy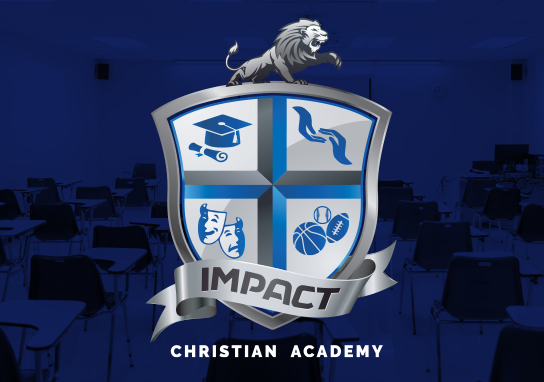 Right now, we are in a crucial time when everyone, especially children, deal with so much.  Our students have learned how to maneuver through life in a pandemic, something no other recent generation has had to endure. They are learning about self-esteem in an age of social media and figuring out who they are in a world filled with billions of people with divergent points of view.
Impact Christian Academy was created to provide Jacksonville families with a viable option for world-class education that is coupled with a supportive Christian environment. Our students excel in knowing God and fulfilling their purpose while making an impact.  Learn more about why your child belongs at Impact Christian Academy.  Here are our four pillars, our core beliefs.
Academics
At Impact Christian Academy (ICA), our teachers go above and beyond to craft lesson plans that their students can use beyond the classroom. These lifelong lessons will help them achieve their goals to graduate and shape them into a productive member of society. Our teachers use the best practices that infuse a vibrant atmosphere in the classroom, one where children feel free to ask questions and contribute ideas in a discussion. ICA has a curriculum that focuses on STEM and college prep, as well as life skills that challenge, enrich, and empower them as they pursue their God-given purpose. This private school in Jacksonville, Florida, sets students up for success by having classroom sizes that will allow your child to get the attention they need to achieve greatness.  ICA students are set above and apart from others in the nation.
Altruism
Another core belief that sets us apart from the rest of the schools is that we value altruism.  This principle of acting to promote someone else's welfare and to serve others at some cost to themselves is engrained into each student from pre-school to their senior year.  Each quarter our students take time to help others during a community service project, where they express their love of God and love of their neighbors.  Our students show kindness in a time when our communities are surrounded by bad news. While students are putting smiles on their neighbors' faces, they're also changing for the better by gaining a sense of belonging and a positive outlook on life.
Athletics
From football to volleyball, from basketball to track, sports are an honored tradition in schools around the United States, and at Impact Christian Academy as well.   Although it is an extra-curricular activity, it's vital in a child's upbringing and growth in their skills and identity.  Your child will develop positive habits that will help improve their self-esteem. Playing a sport will also motivate them to lead their peers to excellence as they make complex decisions while feeling the weight of the game on their shoulders. Sports teach kids lessons they cannot learn in the classroom, such as the power of encouraging others, physical exertion through exercise, and resiliency.
Arts
At Impact Christian Academy, your child will be provided with an array of creative opportunities to master the arts through dance, singing, music, theater, fine arts, and culinary skills, among others.  Our talented and experienced instructors desire to help your child learn and master their craft. Plus, our programs help them understand different points of view while teaching them how to collaborate with others, improve their social skills and develop self-confidence and self-expression. 
At the end of the day, we strive to create a learning environment that develops students both inside and outside of the classroom. Our curriculum provides a balanced learning environment while also emphasizing character development and Christian leadership. Our goal is to help your student recognize and grow his or her God-given talents. We'd love for you to join our Impact Nation today! Visit https://icajax.com/ to apply and complete our five-step admission process.