Seven Reasons Why You Should Send Your Child to Impact Christian Academy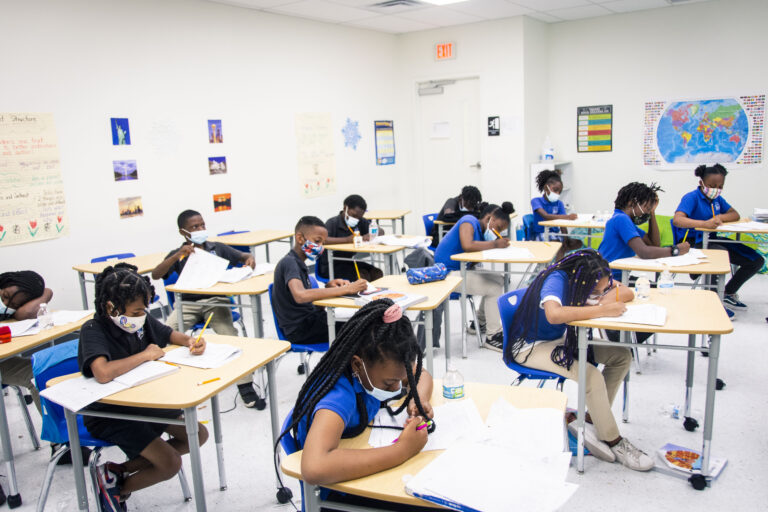 Every year, parents in Jacksonville are faced with the incredibly important decision of choosing where to send their children to receive their education. Here are eight reasons why you should consider trusting Impact Christian Academy with your child's schooling.
We Have a 100% Graduation Rate
Compared to other schools in Jacksonville that only graduate 80-90% of their students, ICA is proud of its 100% graduation rate. However, at ICA our goal is not to just have your child graduate and be done with them, we aim to provide our students with a comprehensive college-preparatory academic program that prepares them to succeed in college and in life.
Dedicated Teachers
Every faculty member is at ICA because they want to be, not because they need to, or have to be. All members of our faculty are required to provide a pastoral reference, be an active participant in their local church and to live a life committed to Christ. Our faculty is certified and professional, and we provide professional development opportunities that allow them to further perfect their craft which is then used to further the body of Christ.
Smaller Class Size
In public schools, it can be common for one teacher to teach thirty or more students in a class. With a teacher's time divided among so many students, public school does not offer as much individual attention for each student.  Our average class size has a maximum of 16 -18 students for K-5 through 1st Grade and our 2nd -5th Grade has an average class size of 18-20 students to ensure that your child receives the individualized attention that they deserve.
Our Elite Athletics Program
Athletics play an important part in the life of students at Impact Christian Academy. We believe that the lessons in sportsmanship and teamwork are integral life lessons.  We are unique in that while we take great pride in winning, we do not condone "winning at any cost," and discourage any and all pressures which might tend to neglect good sportsmanship and good mental health.
Expose Your Children to the Fine Arts
Does your student have a huge desire to express their artistic talents? Here at ICA we believe in exposing your children to a wide variety of performance, visual, musical, and culinary arts. We provide the highest quality of dance training to aspiring and recreational dancers, cutting edge culinary education in addition to a world-class music education.
Be a Part of a Christian Community
Our school is anchored around our faith, we work with Christian families, and churches so students will be thoroughly prepared to fulfill God's purpose for their lives. Our students perform community service in the local area and each grade level attends chapel weekly.
Scholarship Opportunities
Unlike many private schools, we believe enrollment in our school should not be limited to families who are able to pay full tuition. Our tuition assistance program enables us to assist deserving students who could not otherwise afford to attend. The tuition assistance program helps to achieve social and economic diversity within our school community.
Parents who value small class sizes, increased safety, a Christian community, diverse curriculum, and dedicated teachers will find that ICA is the perfect fit for their child. Have your child join the ranks of our amazing students today: https://icajax.com/apply/