Impact Christian Academy Celebrates Our Educators This Teacher Appreciation Week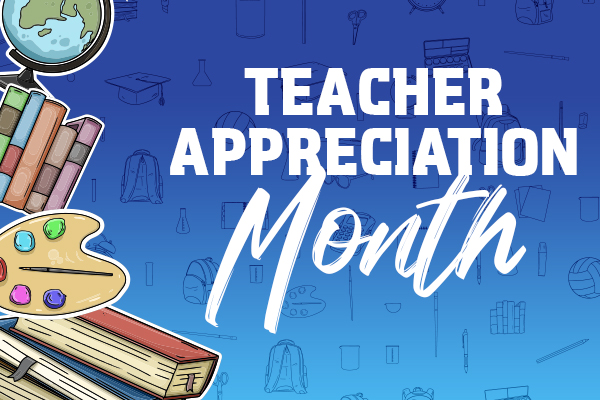 Teacher Appreciation Week has been celebrated nationwide during the first week of May since the National PTA established it in 1985. This year, it runs from May 2nd – to 6th. We feel very blessed to have our passionate teachers as part of the Impact family. They are the ones who continue to inspire and lead our children to reach their full potential every day.
The last two years have been anything but easy, oftentimes the near future was uncertain, making it hard for teachers to plan lessons and group activities that normally occur throughout the year. As a result, there have been quite a few changes, from learning how to conduct class remotely to making the return to an in-person class run smoothly. We are so grateful to our educators for being flexible during these times and for their willingness and ability to adapt at the drop of a hat to keep your student's learning experiences on a seamless path.
With your smiling faces to guide our students in their studies, our teachers truly are the backbone of our establishment. We couldn't do any of it without you, teachers! So, this whole week, we aim to spoil our teachers with the extra credit they all deserve. We know it's no joke teaching children all the various topics in our curriculum, and even further, we know you try to make it fun!
Impact Christian Academy was created to provide a world-class Christian educational experience. We focus on helping students excel in knowing God, finding freedom in their faith, discovering their purpose, and making a difference in their community. If you are interested in being a part of Impact Christian Academy, begin filling out your application today.
As the school year comes to a close, we want each of our teachers to feel the love and appreciation we have for them. Thank you all for another wonderful school year, and enjoy your well-deserved summer break that is just around the corner!