Top 5 Benefits of School Athletics for Students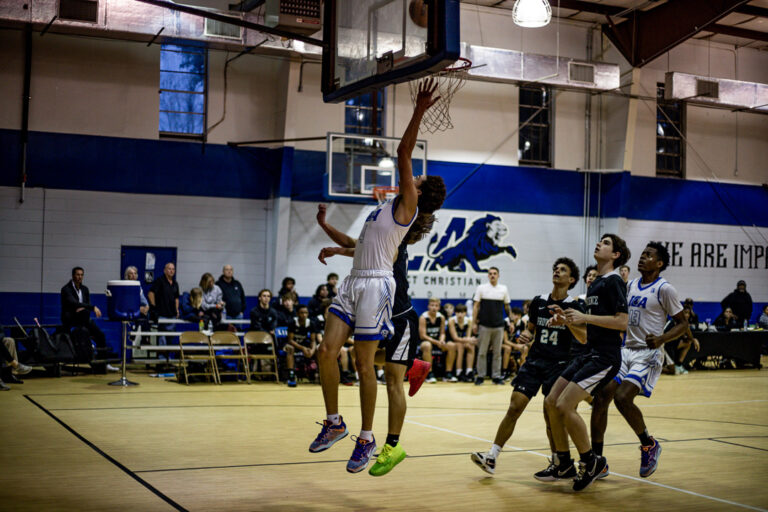 Participating in school athletics offers students more than just physical exercise; it provides a platform for personal growth, skill development, and fostering a sense of community. ICA offers lots of opportunities for playing sports along with cheerleading and dance. We believe that a dynamic program of student activities plays a crucial role in fostering both educational and spiritual growth among students. Keep reading to learn some of the benefits of school athletics for students. 
Physical Fitness and Lifelong Habits
One of the most apparent benefits of school activities is encouraging physical fitness. Regular participation in sports and physical activities helps students maintain healthy body weight, build muscular strength, and enhance cardiovascular health. Beyond immediate benefits, playing sports also supports long-term exercise habits. When students experience the positive effects of regular exercise, they are more likely to continue engaging in physical activities even after their school years. 
Community Involvement 
Athletics provide an opportunity for students to become part of a larger community. By joining a sports team, students develop a sense of belonging and camaraderie. The shared experiences, challenges, and victories create strong bonds between teammates. These interactions extend beyond the field or court, creating a supportive network of peers who share similar interests. This sense of community fosters a positive social environment and helps students develop essential social skills that are valuable throughout their lives. 
Teamwork and Altruism 
Impact Christian Academy emphasizes the importance of teamwork and cooperation. We teach our students that altruism is the heart and hand of Christ. Working together towards a common goal teaches students how to communicate effectively and collaborate to achieve success. These skills go beyond sports and become integral in various aspects of life and essential to being a successful person. 
Enhance Academic Performance
Some may think that playing sports would be a distraction from academics but that's not the case. Engaging in sports requires effective time management, discipline, and focus – skills that naturally extend to the academic realm. Student athletes learn to balance their commitments and prioritize tasks. This not only helps them stay on top of their studies but can contribute to their success in the future. 
Boosted Self-Esteem 
Sports teaches students the value of perseverance, resilience, and a growth mindset. Athletes can experience victories and setbacks which can contribute to their own personal and mental growth. They learn to embrace challenges, learn from failure and keep striving for improvement. It gives students the power to establish goals, and witnessing the payoff of their effort not only lifts their self-esteem but also fuels the confidence to continue learning and progressing. 
ICA's commitment to providing students with ample opportunities for being involved in different sports aligns with our approach to enhancing the development of positive student habits and attitudes that will prepare them for their future. If you're interested in learning more about participating in our school athletics, be sure to visit our updated athletic clearance page for detailed information.